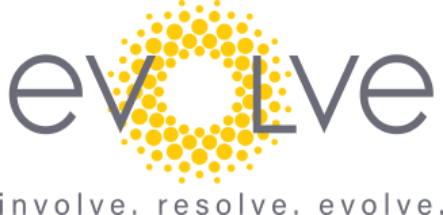 Selling is changing and it's changing fast. Your business needs to adapt or fall behind competitors who have defined new approaches to address the needs of B2B decision makers in today's market.
At the Evolve Sales Group, we work with you to assess your sales process, the skills of your team and the support systems you have in place to grow accounts and turn prospects into clients.
We help you define a plan and then we stick with you while you and your team work through the challenges of change and begin to see results.
We believe in continuous improvement, creative problem solving and purposeful action.
Involve
TEAMS
Growing sales is a team effort. After years of working with companies struggling with all kinds of sales challenges, we've learned to involve ownership, sales leaders, marketing, customer service, sales teams and even operations in plans to build a sales engine that delivers growth.
Resolve
IT'S ALL ABOUT CONTINUOUS IMPROVEMENT
Rome wasn't built in a day but they were laying bricks every day. There is no magic bullet or secret sauce that will help you grow without hard work. We know change is hard and that's. why we stay with you while you adopt new processes. We believe in setting SMART goals, measuring progress, providing feedback, modifying plans based on what we are learning and holding the team accountable for the commitments they make.
Evolve
GET WHERE YOU WANT TO GO
The definition of a successful business is different for every company. Some businesses want to lead the way with new products and services, others want to own their local market, still others want to know the business can support the owner's family and ensure its employees have jobs. Whatever your goals, we help you develop a plan that delivers the outcome you want for your business.
What We Do
Sales Training and Coaching
Sales Planning and Sales
Compensation Development
Fractional Sales Management
Peer Group Facilitation
Recruitment Services
Webinars and Speaking Engagements
What You Get
Asales process that differentiates your company
and helps you grow existing accounts and add
profitable new customers.
Sales leaders who know how to set realistic
goals, develop plans, hold reps accountable and
achieve sales goals.
Managers who know how to develop and motivate
their sales teams.
Ahiring plan that includes position descriptions,
recruiting ads, interview support and an
onboarding program for new sales talent.
Annual and quarterly planning process designed
to facilitate account growth, add new customers,
minimize account attrition and meet monthly
sales goals.
The scope of work included analyzing the current Sales process, structure and management. In our subsequent discussions, efforts and sessions Kate has demonstrated and proved to be a whirling bundle of energy, subject matter expert, skilled professional, outstanding coach, has a very logical common-sense approach and is extremely proficient in interpersonal skills and communication.
PATRICK FEELY
Vice President Operations, BPI Color
Drop me a line or give me a call at 804.281.4302